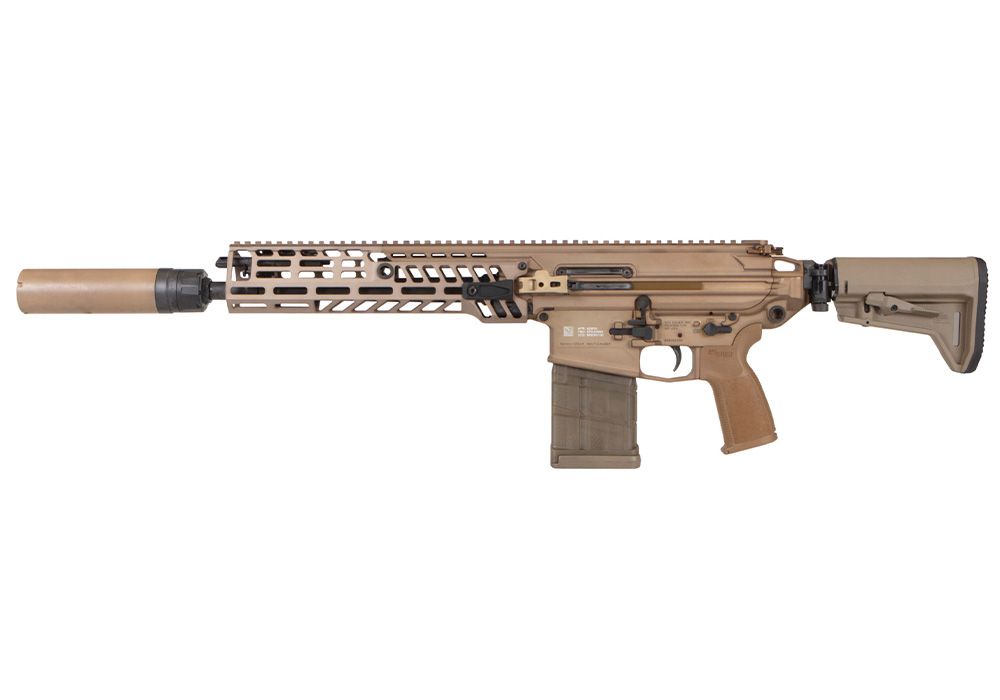 We heard today that SIG Sauer has been given the nod for the US army next generation squad automatic weapon. So congratulations are in order for SIG! The round that Next gen squad automatic weapon will cycle is 6,8x51mm catridge, or 6,5mm Creedmoor or good ole 7,62mm NATO. The new .277 FURY round will be known as 6.8mm Common Catridge Family, or 6.8mm CCF. The development means replacement for M-16/M-4 series of assault rifles and M249 Squad Automatic Weapons.
This makes the choice for FIN/SWE next caliber a rather easy one: It will/should be 51mm case. What will top it is a bit different matter: Either 6.5mm 6.8mm or 7,62mm. IMHO 7,62 NATO is over the hill, (And I cannot really fathom WHY it was chosen for the common support shooter platform: It just doesn't have the stats needed for 2020'ies battlefield), so real choice is between 6,5mm Creedmoor or the 6,8mm SIG FURY. Both are ballistically advantageous modern bullets, that retain energy well. This is needed as the 5,56mm NATO and 7,62 NATO have trouble punching through modern Russian protective gear. As a historical note last time there was common caliber for Swedish and Finnish regimets of foot it was whopping 20,44mm ball weighting 1,4 uns (39,9 grams).
US Next generation squad weapon will be made with option to change muzzles thus the three different toppings for the said 51mm brass. The 6,8mm bullet chosen for SIG FURY is Nosler Accubond at 150grains. It is not as I write this commercially available, but 6,8mm accubonds at 110 and 110 grains give ballistic co-efficients of 0.323 and 0.37 respectively. With introduction of 140 grain bullet the ballistics will get significantly better, to the neighborhood of 0.5 Respective Nosler accubond 140 grain 6.5mm and 150 grain 7,62mm bullets give G1 BC's of 0.509 and 0.435 respectively. So the oldie is found ballistically lacking. So the choise between the 6,5mm and 6,8mm variant really comes into their performance against bodyarmour.
So As both nations are joining NATO in 2023, it makes perfect sense to pick either 6,5mm Creedmoor or 6,8 FURY for SAKOs next assault rifles. Changing from 5,56 NATO to 7,62×39 Soviet doesn't make sence for the Swedes, nor does it make sense for the Finns make the change other way around. 5,56 NATO is at the end of its run, so it really doesn't make sense to cling into it. The way forward seems to be with the Sig-Sauer Spear rifle and what ever calibers it will feed.